"All your children shall be taught by the Lord,
and great shall be the prosperity of your children."
Amazing Kids Zoom Church Sunday at 11 am
Amazing Kids Zoom Church convenes on Sundays online live at 11 a.m. Fellowship, singing, a short Bible story, prayer, and special projects are planned each week. All minor children are welcome to attend Amazing Kids Zoom Church. An adult chaperone or guardian is requested to attend with each kid.
New to Amazing Kids Zoom Church? A One-Time Registration is required in advance of this gathering. To Register Go To:
https://us02web.zoom.us/meeting/register/tZYpduiqqDguE9d9qOJ2F6fC-j5BMLQNzxIn
If hyperlink does not work for you, copy link above and paste into browser address line and hit return.
After registering, you will receive a confirmation email containing information about joining the group. You will also receive future notifications concerning upcoming group activities. Registration is required to provide online security and safety for all participants. Questions? Contact Pastor Frank at
pastorfrankaglc@gmail.com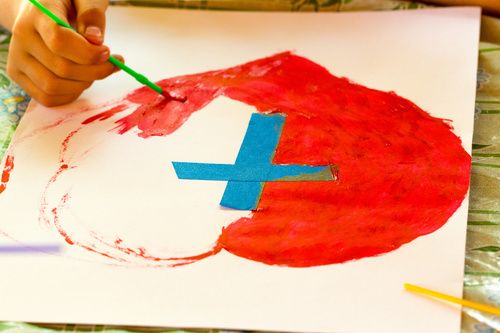 Amazing Kids Summer of Love Project: Good Neighbor Birdhouses
Amazing Kids are building birdhouses this summer in the spirit of the Summer of Love. Directions on gathering materials and building a birdhouse are found below. Follow the links to pick a plan for your Good Neighbor Birdhouse. Decorate your birdhouse in a way that expresses your personality and the way you seek to be a good neighbor!
Jesus said, ""'Love the Lord your God with all your heart and with all your soul and with all your mind.' This is the first and greatest commandment. And the second is like it: 'Love your neighbor as yourself.' All the Law and the Prophets hang on these two commandments." (Matthew 22:36-40)
Jesus also said, "Therefore, I tell you, do not worry about your life, what you will eat or what you will drink, or about your body, what you will wear. Is not life more than food, and the body more than clothing. Look at the birds of the air; they neither sow nor reap nor gather into barns, and yet your heavenly Father feeds them. Are you not of more value than they?" The birds, our good neighbors, have a lot to teach us! (Matthew 6:25-26)
Directions on Building a Birdhouse can be found at the Home Depot Kids Project site:
https://www.homedepot.com/c/ah/how-to-build-a-birdhouse/9ba683603be9fa5395fab9014557d28e
29 Alternate Plans for Building a Birdhouse:
https://www.thespruce.com/free-birdhouse-plans-1357100
New Ministry for Amazing Kids: Morning Watch Kids!
A new ELCA ministry has started during the COVID19 era called Morning Watch Kids! The ministry is a churchwide program created for kids by ELCA Pastors Jessie and Matt Kaniff-Kuhn from Greensboro, North Carolina. The YouTube ministry provides devotions, singing and activities for grade-school children with a focus on making daily devotions a part of every kid's life. To subscribe to Morning Watch, go to the YouTube channel below and hit subscribe. It's free!
https://www.youtube.com/channel/UCq27_Wp_6RnYek2ZSMyqrUQ
We'd love to hear from you!